Devoted To Excellence In Quality & Design
Making Vertical Pivot Gates in the USA since 1973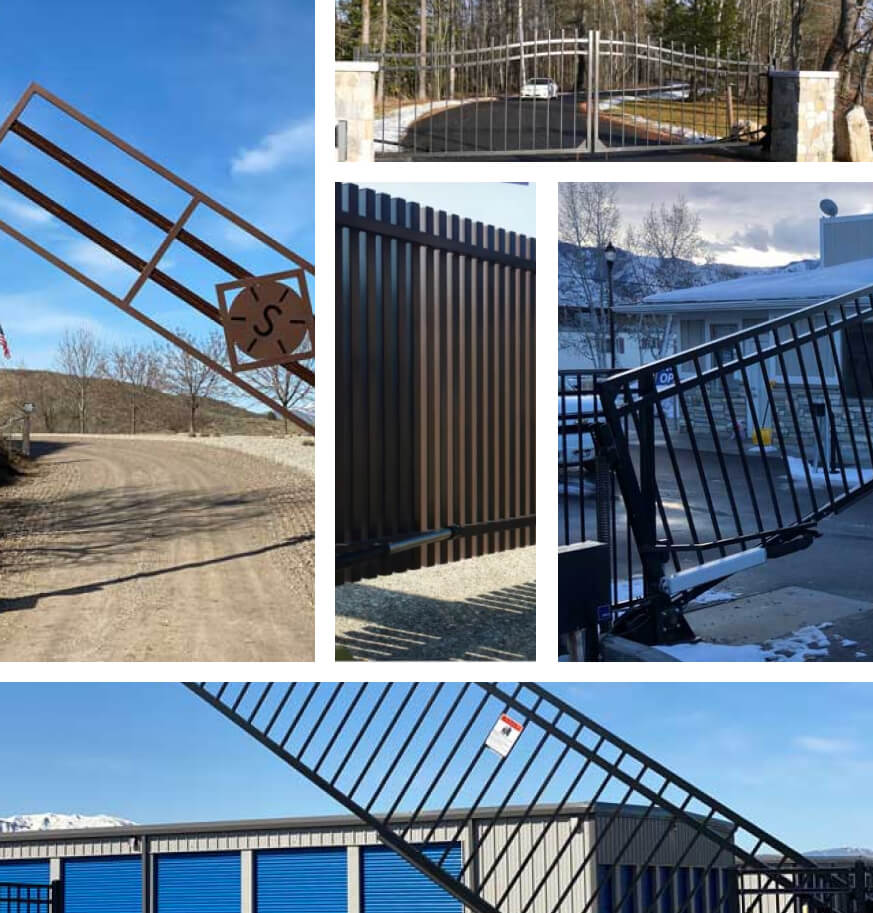 Vertical Pivot Gate Applications
Lazy Gate is the Vertical Pivot Gate of choice in the DIY community
Lazy Gate Mfg. has been making Vertical Pivot Gates in the USA since 1973. We build the perfect gate to match your property. Custom steel & aluminum gates for American's home, commercial, farm & ranch entrances built to last.
Devoted to excellence in quality and design we blend the use of modern technologies in our Vertical Pivot Gate with a simple, easy-to-install system. Our standard gates can vary in length from 8 to 24 feet and in height up to 6 feet. Gate choices range from double rail decorative, chain link to heavy 5 rail farm gates in steel or aluminum.
All of the safety and entry options are readily available with our gates. Our patented system uses a small footprint, giving our customers more options regarding gate placement and ease of installation because of minimal foundation requirements.
Each of our gates uses a two-coat powder coating process to protect from corrosion. Powder-coated surfaces are more resistant to chipping, scratching, and wear than other paint finishes. The color of your gate will remain vibrant for years to come.
Our lift systems are powered by Maximum Control products – Specifically the Megatron 2200 Pro.  Prior to 2022 Lazy Gate systems used Apollo/Nice/HySecurity as well as SEA products, which we still sell as replacement parts, but anything built after 2022 will only have Maximum Control systems. 
Our gates are handmade here in the United States and we ship nationwide. Contact us if you would like more information.